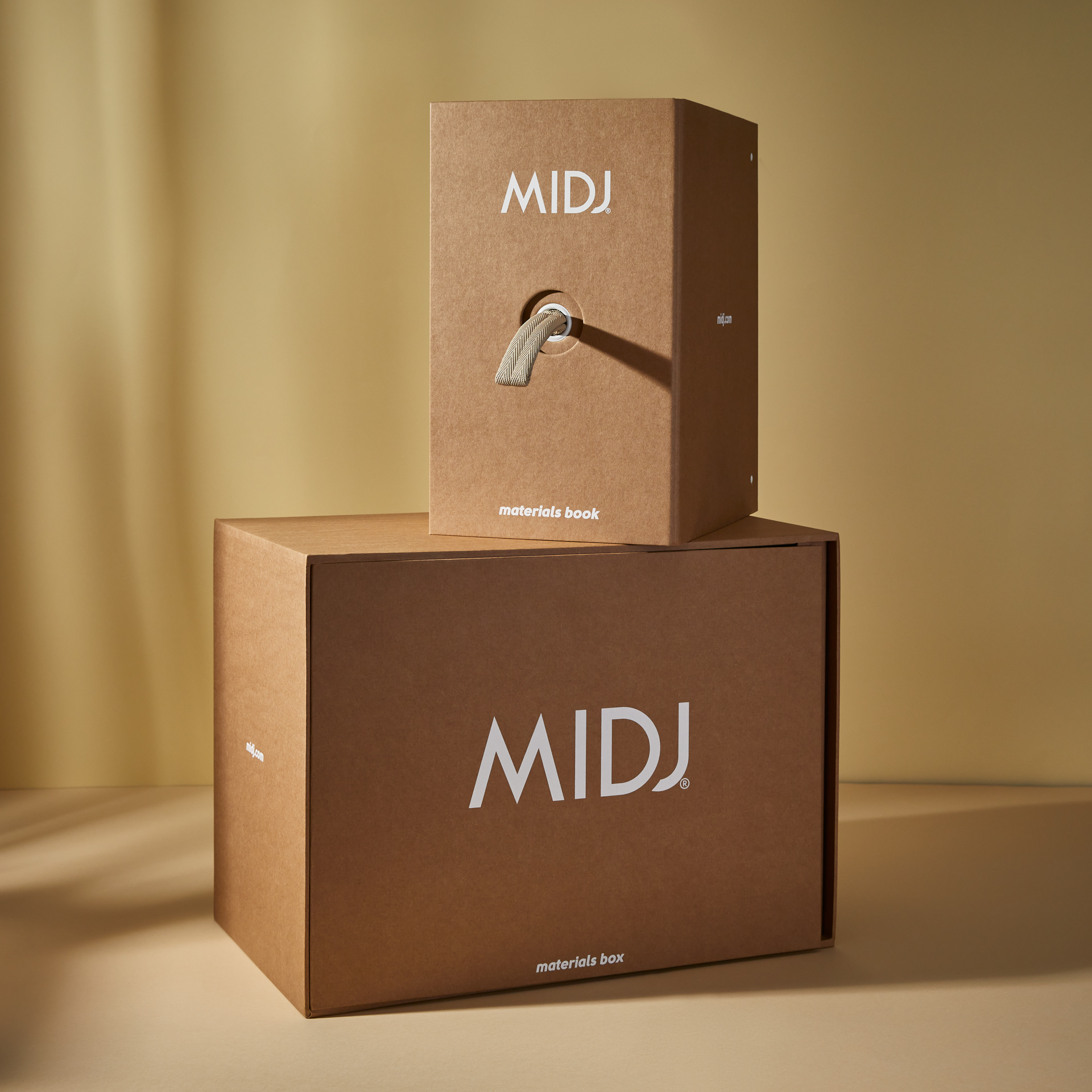 Each design element and material creates a unique living universe, capable of crossing over into public and private environments.
This is the premise by which MIDJ interprets the world of furnishing, where it has more than thirty years of navigated experience. The partnership with Idea Campionari is rooted in the design of the sample book through various collections and catalogues, with an interesting evolution over time.
Across collections and values, the Midj brand has been able to grow steadily, while maintaining a characteristic craftsmanship care for details and materials even on a large industrial scale.
Since 1987, the company has embraced a modus operandi of typically Italian creative taste, a method that embraces planning, design interpretation and innovation in the field of furniture.
Midj's artisan vocation allows it to combine industrial technologies with a profoundly local soul, from the factory in Cordovado (PN) to the international dimension, for a range of comfortable and fluid designs that reach any public or private space with versatility.
What goal could be more consistent to this vision than transversal design? The declinations of the Midj collections seek to provide solutions to every conceivable need, fitting into furnishing projects thanks to a broad material selection.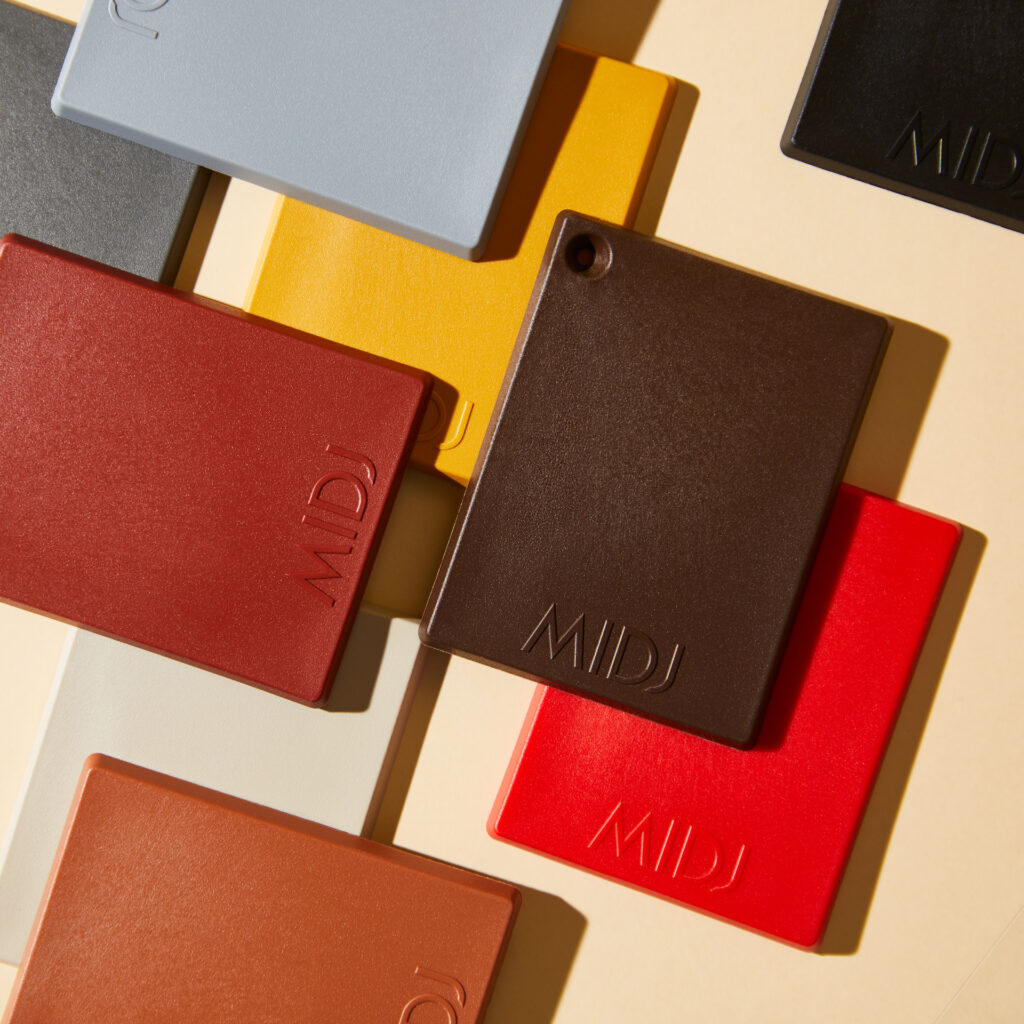 It is precisely from this material diversity that the new project dedicated to "Material Book" and "Material box" catalogue starts, creating a pair of sample collections with a distinctly transversal instinct.
The challenge, this time, is to summarise in a coherent and compact enough visual archive, that is to accommodate all the abundant array of Midj's materials in a single impactful presentation.
For this cross-sectional synthesis, the materic choice for the exterior finish is emblematic, with a havana hue that recalls naturalness and the constant attention to the environment.
Opening the sample book with the particular fabric handle, a truly vast universe of samples unfolds: Vintage and innovative materials, Fabrics of different origins and weaves, Leathers and Faux leathers, Velvet and Hide, Plastic and Metal, Melamine and Laminate, Wood and Stratified, Glass and Cristalceramic, all the way to Marble.
The project has been realised with attention to the smallest detail of each piece that composes it, thanks to the use of specialised workmanship, which has allowed for customised cuts and different thicknesses, along with the application of screen-printing and coding.
A transversal material charm suspended in time, with Idea Campionari's professionalism and Midj's know-how.