A world of finishes, a modernity revealed through the details.
PROF Office crafts elegant and functional furniture solutions designed to give uniqueness to every professional environment. The company has an international bent, with products that are distinguished by the quality of their details and inhabit work environments according to a balanced design.
The collaboration with Idea Campionari surfaces at a time of important growth and supports the company's goals, with the creation of a truly unique sample collection.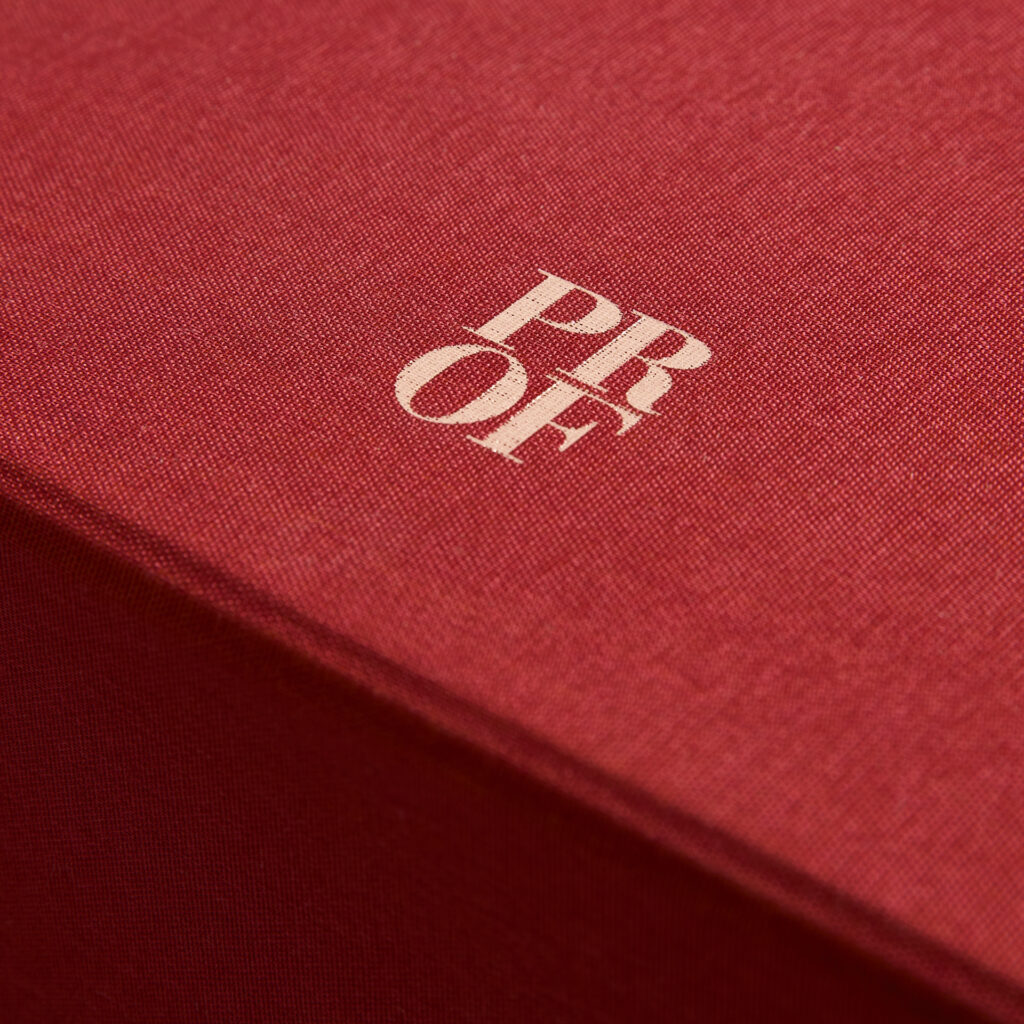 A territorial inspiration to be found in the details.
Since 1995, Prof has been a family-owned company in the furniture industry producing furniture systems designed for the office world.
The goal of the company, located in Falzè di Piave in the Treviso area, is to create complete and customized professional solutions, with an emphasis on exclusive Italian design and the interpretation of the changes in office and work spaces.
The needs of this ever-changing market have prompted Prof to always pay special attention to the R&D department, a drive that combines the design of innovative electronic systems and sustainability with the newest materials.
The inspiration that comes from the region is brought to an international level by the products of the Prof collections, bringing out tradition, landscapes and culture through a modern and contemporary style.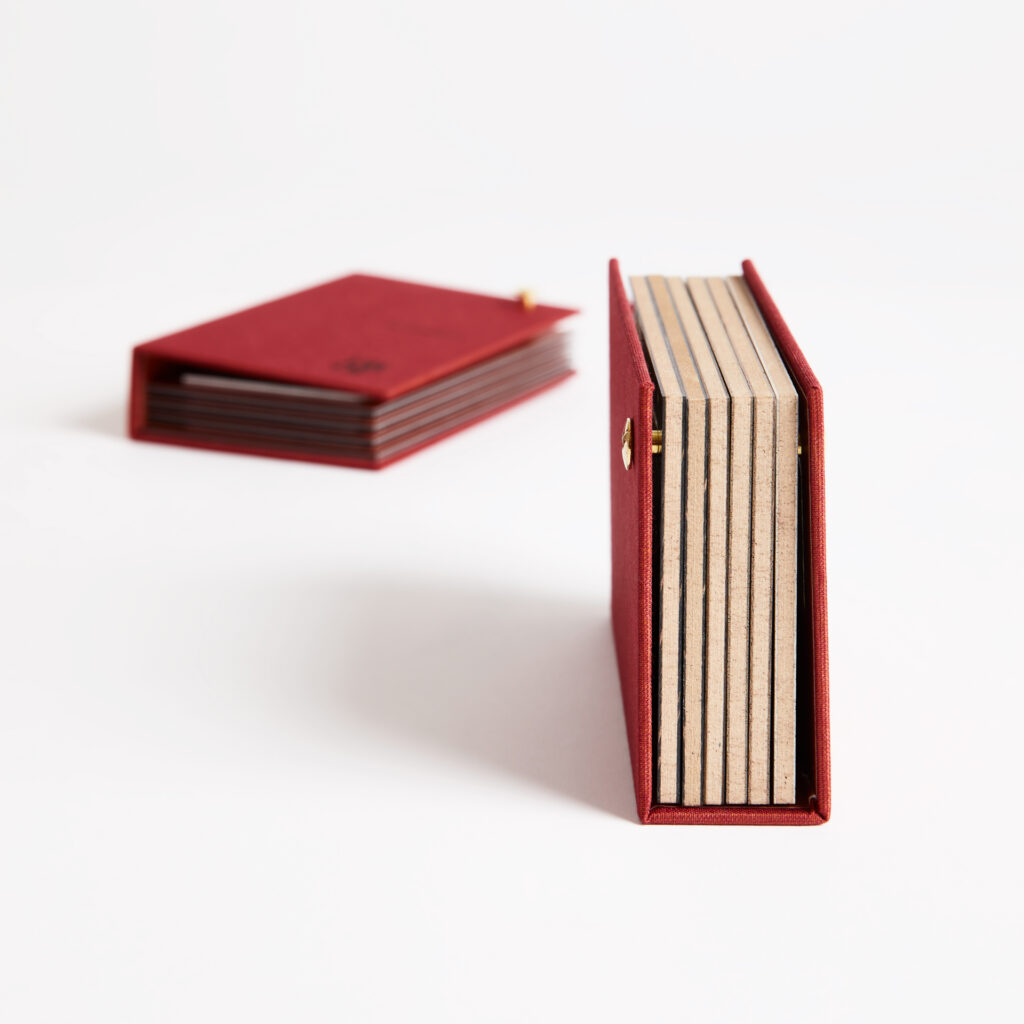 The care for details and the drive for flexible furnishing elements give life to the project imagined with Idea Campionari.
The uniqueness of Prof's products requires an elegant and refined sample set, focused on distinctive products and truly unique finishes, such as copper-colored canvas complete with foil printing.
The moment the case is opened, we can see a red canvas board, embossed, that reminds us of the character of custom-wrapped gifts, a box of fine chocolates or a piece of jewelry, projecting us into a world of materials.
The fabric swatches collected here have a flap equipped with a magnet for easy closure. Beside, we find a sample book featuring the most varied processes, including lacquers, hard and soft sample cuts, lowerings, and individual silkscreens on different materials, such as glass.
However, the creativity of Prof goes beyond this sample case: consistently with this project, a Material Library has also been created for the company, with boxes dedicated to the same range of products in A4 format, rather than as swatches.
The detailed modernity of this project expresses all the elegance of Prof's office design, with the professional touch of Idea Campionari.