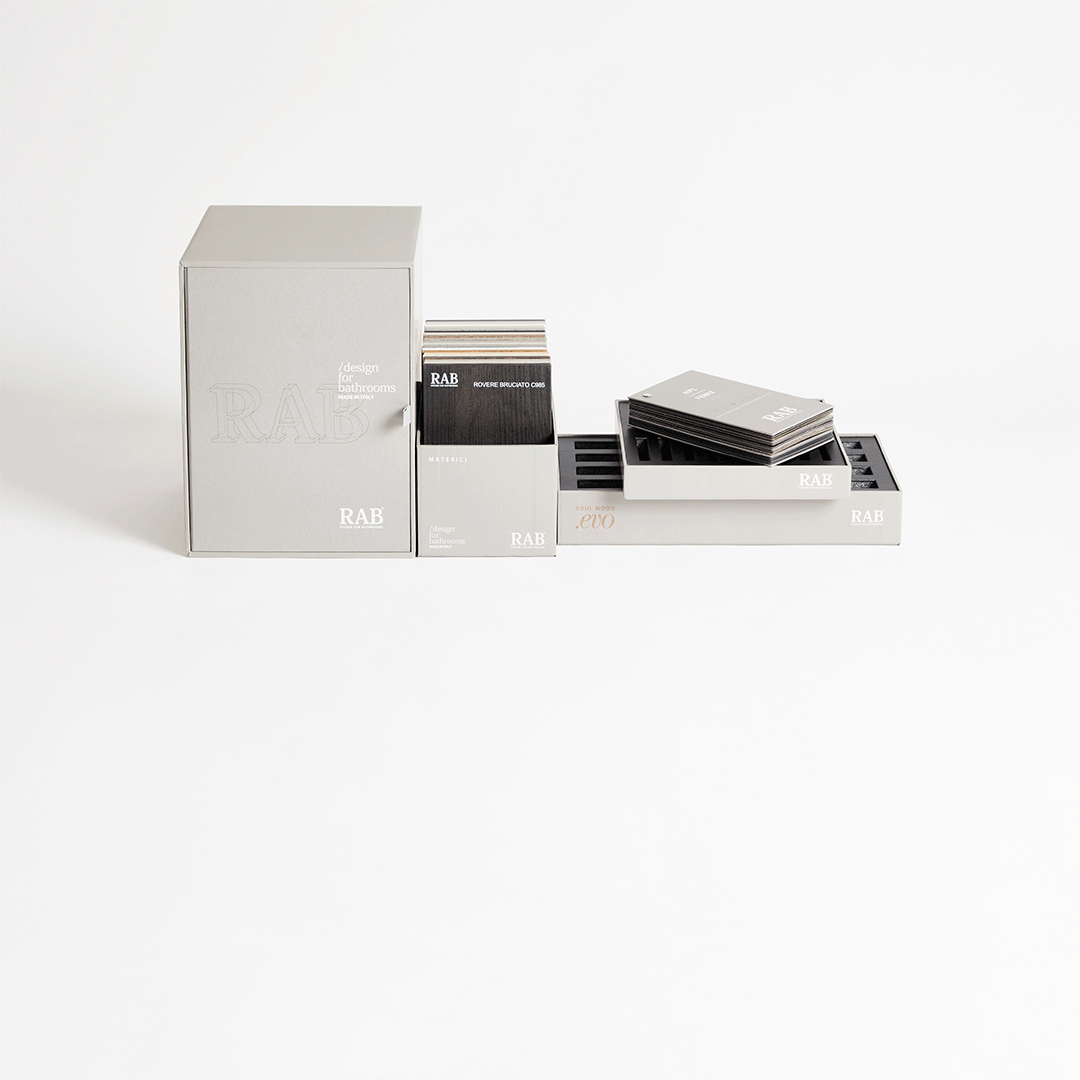 A touchable product to complement your everyday experiences.
RAB Arredobagno is a company located in the Treviso district and has been designing bathroom furniture since 1989, turning quality craftsmanship into its cornerstone.
The brand has a dynamic identity and focuses on contemporary lifestyles, an approach that has allowed it to grow exponentially over the years, while remaining consistent.
Functionality and design blend to meet the everyday experiences of those who use bathroom furniture, with an undeniable Italian touch.
The collaboration between RAB and Idea Campionari has developed thanks to a warm friendliness, in order to design together an effective sample collection down to the smallest detail.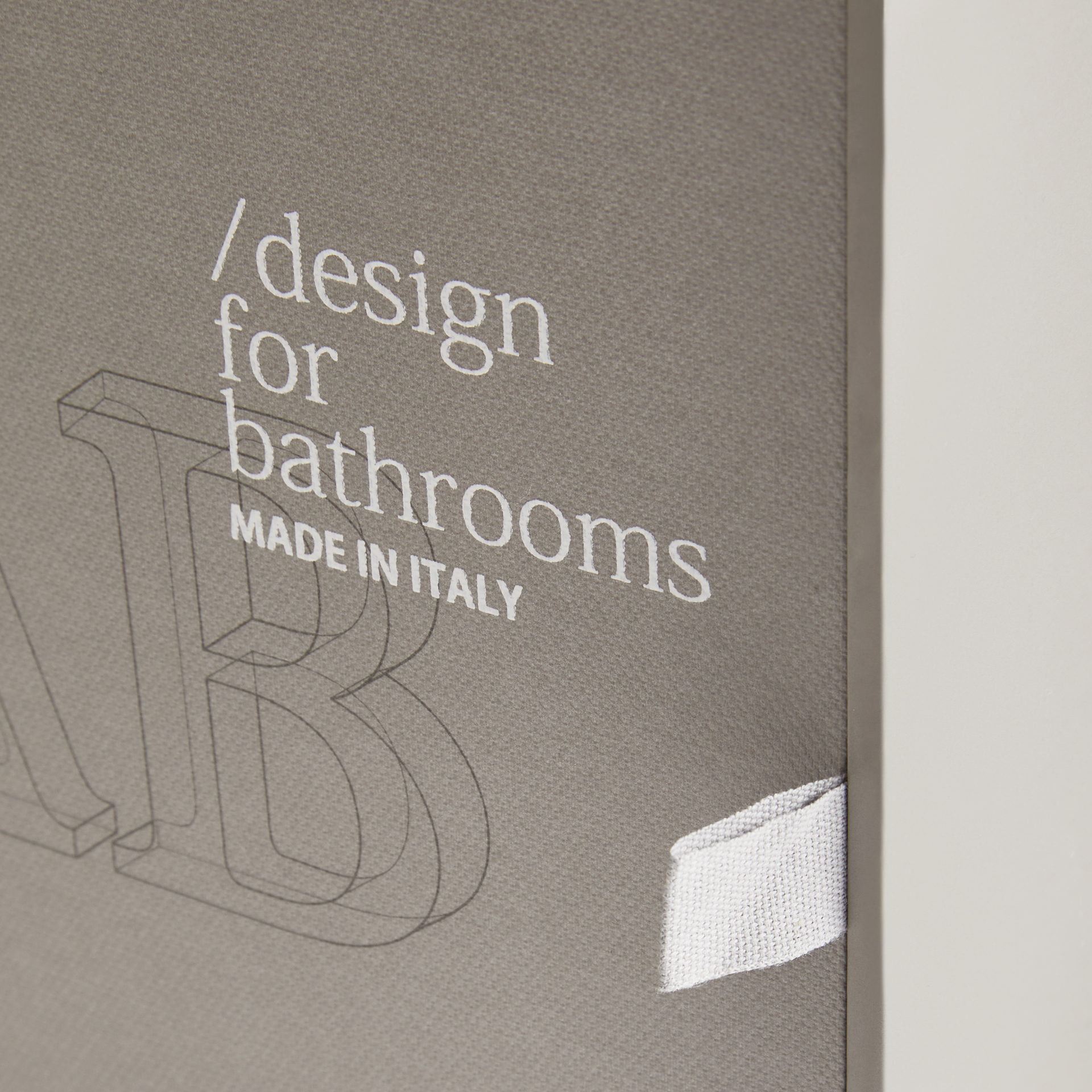 What better presentation, then, than a sample book that reflects the company's know-how and identity?
The project developed by Idea Campionari together with RAB Arredobagno combines the natural feel of materials with the finesse that characterises the features of its design.
The first thing that catches the eye when looking at the sample book is the use of material paper, single-colour and screen-printed. The choice of this base for the external design immediately appeals to the senses, stimulating both sight and touch.
The key elements of this box are not over yet: once opened, you can see how the interior has been designed with customised sample trays, ready to hold samples of all sizes thanks to the specific slots.
The processing techniques collected represent all the ones used in the furniture range created by RAB, from wood types to varnishes, from basic finishes to the most unusual material inspirations.
A material and design experience converted into a sample book scale, for a corporate identity that communicates with people.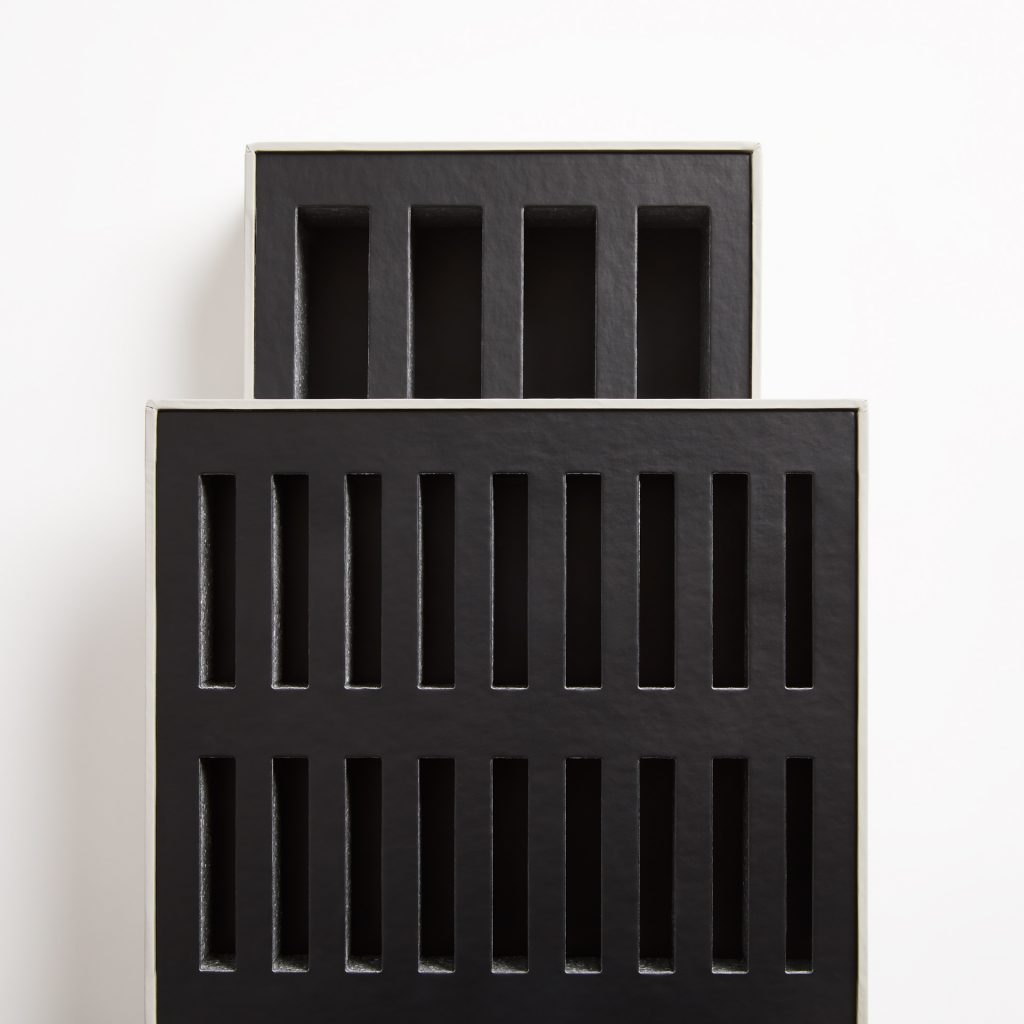 Quale presentazione migliore, quindi, di un campionario ben allineato con il saper fare e l'identità dell'azienda?
Il progetto sviluppato da Idea Campionari insieme a RAB Arredobagno unisce il senso di naturalezza della materia con la finezza che caratterizza i tratti del suo design.
La prima cosa che colpisce, osservando il campionario, è la presenza della carta materica, monocolore e serigrafata. La scelta di questa base per la realizzazione esterna va fin da subito a giocare con i sensi, stuzzicando tanto la vista, quanto il tatto.
Gli elementi cardine di questa box non finiscono qui: una volta aperto, si può vedere come all'interno siano stati progettati dei vassoi portacampioni su misura, pronti ad accogliere i campioni di ogni formato grazie alle fessure apposite.
Le lavorazioni raccolte sono tutte quelle sviluppate dalla gamma di arredi creata da RAB, dalle qualità di legno alle verniciature, dalle finiture base fino alle ispirazioni materiche più particolari.
Un'esperienza materica e di design tradotta nella dimensione di un campionario, per un'identità aziendale che dialoga con le persone.