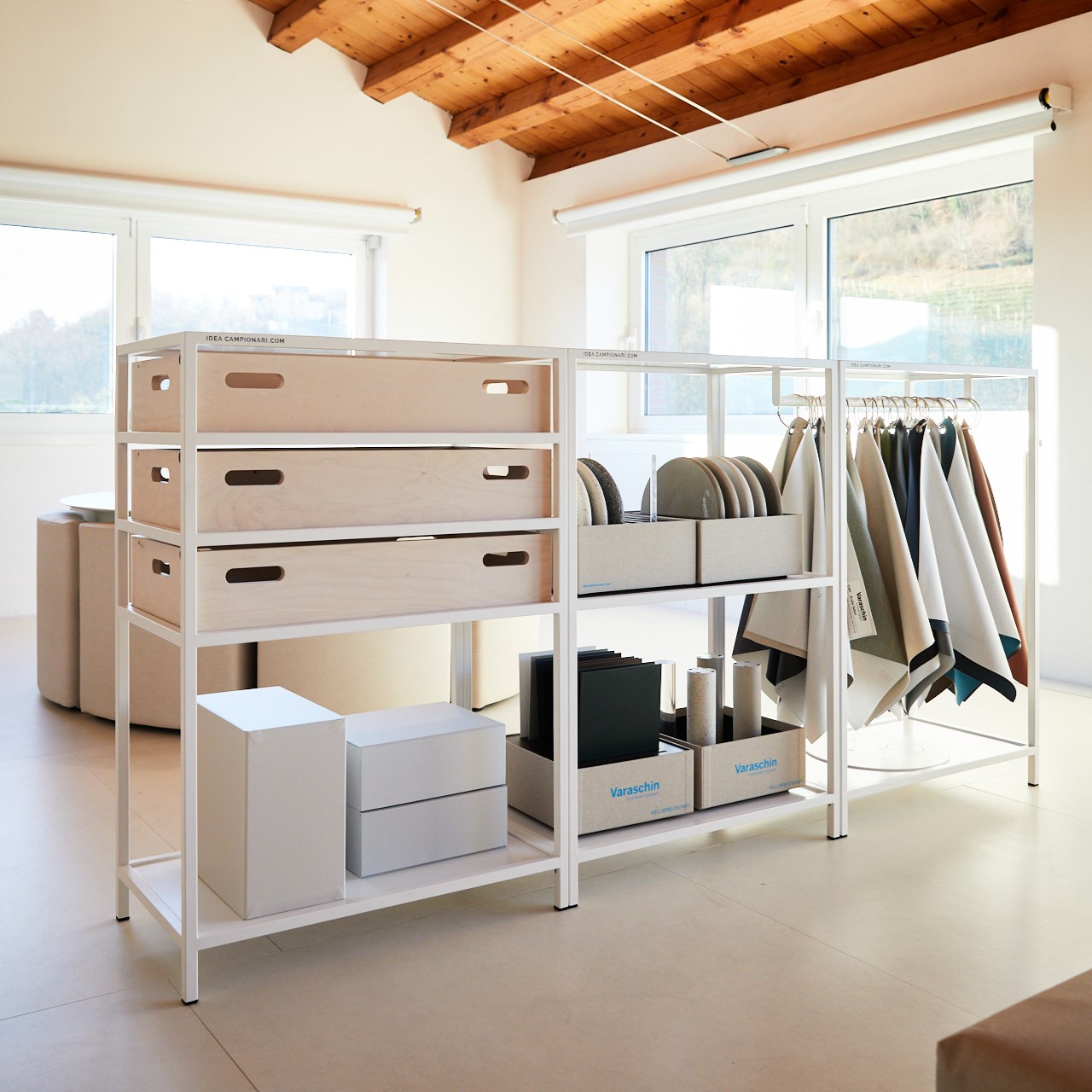 The delight of an outdoor space can be found in the most creative of exhibitions, in a balance of colors, identities, shapes and materials.
It was exactly this inspiration that brought the new Varaschin Showroom to life, a special project envisioned for the new Business Line Wellness Therapy with the designers of Idea Campionari, a space with a clear and fascinating palette that accommodates all the well-being of the outdoor furniture created by the company.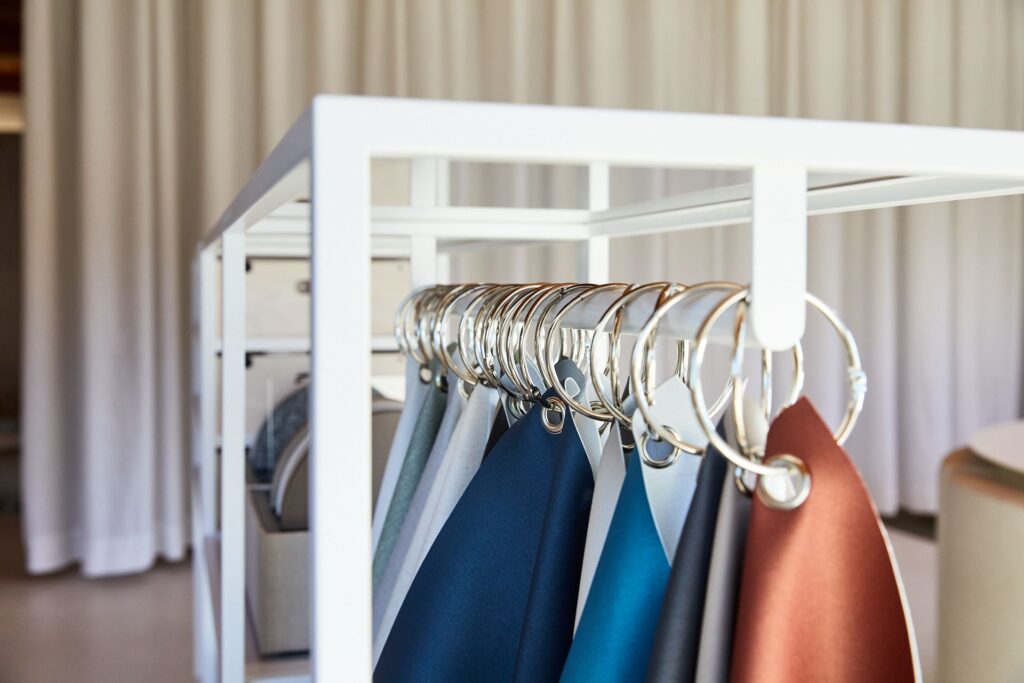 A solid understanding of craftsmanship and decades of manufacturing skills are the origin of Varaschin's brand, which taps into contemporary lifestyles through the creation of curated and functional outdoor furniture.
Since 1969, the company has been making elements and accessories that constantly confront the evolution of the market and people's desires, adapting to trends and combining form, functionality and comfort.
Among the weaves of its furniture, both natural fibre materials and synthetics intertwine, providing durability and lightness, while evolving traditional concepts and maintaining extreme attention to quality in the details.
High comfort and accurate designs have enabled Varaschin to create original collections, transforming relaxation into highly distinctive yet ergonomic aesthetic elements.
The Exterior specialisation has guided the brand toward a careful study of materials, a research that harmonises with social and environmental goals, leading to the concept of "Outdoor Therapy," an experience with an original and elegant essentiality that engages with all the senses.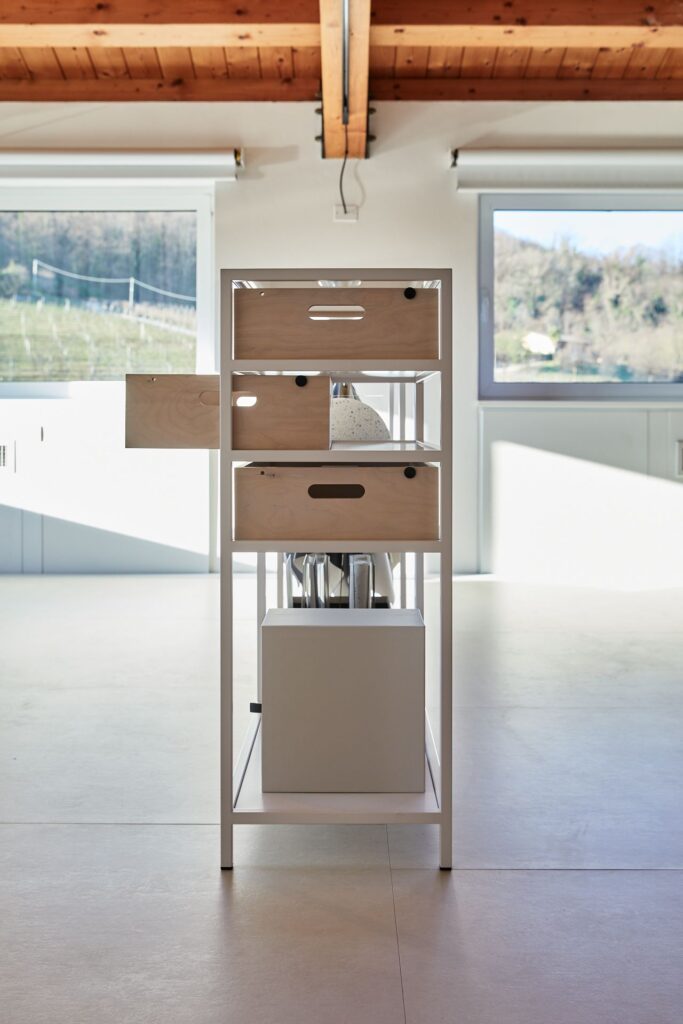 In order to best experience the outdoors, it is essential to have a coherent presentation, one that can convey a certain idea of well-being and sustainability.
Hence, the desire to entrust the creation of the new Showroom dedicated to the Varaschin Business Line Wellness Therapy.
This project's structure evolves from the approach initiated with Mater•idea, the concept of an ambient and expressive material library conceived with the professional expertise of Idea Campionari.
In Varaschin's space, craftsmanship and selected materials must find their proper place, being the quintessential embodiment of the company's identity and aesthetics.
The Showroom features as its main feature a furniture composition that combines a refined counter, a bookshelf module and a fabric stand. The modular ensemble stands out for its white structure, which fits into an environment where light tones prevail, emphasising each individual element represented among shelves, rods and drawer units.
According to the point of view, it is possible to notice different details and materials, in a bright and unique dimension made of outdoor solutions and imaginative samples, characterised by the marked creativity of Varaschin collections.
Among the details of the Showroom, we experimented with new variations of the exhibition modules and the Material library, highlighted even more by the dominant white colour.
A unique project, designed for a brand with an even more exclusive soul: Italian know-how savours all the outdoor style of Varaschin, featuring Idea Campionari's exposition design.