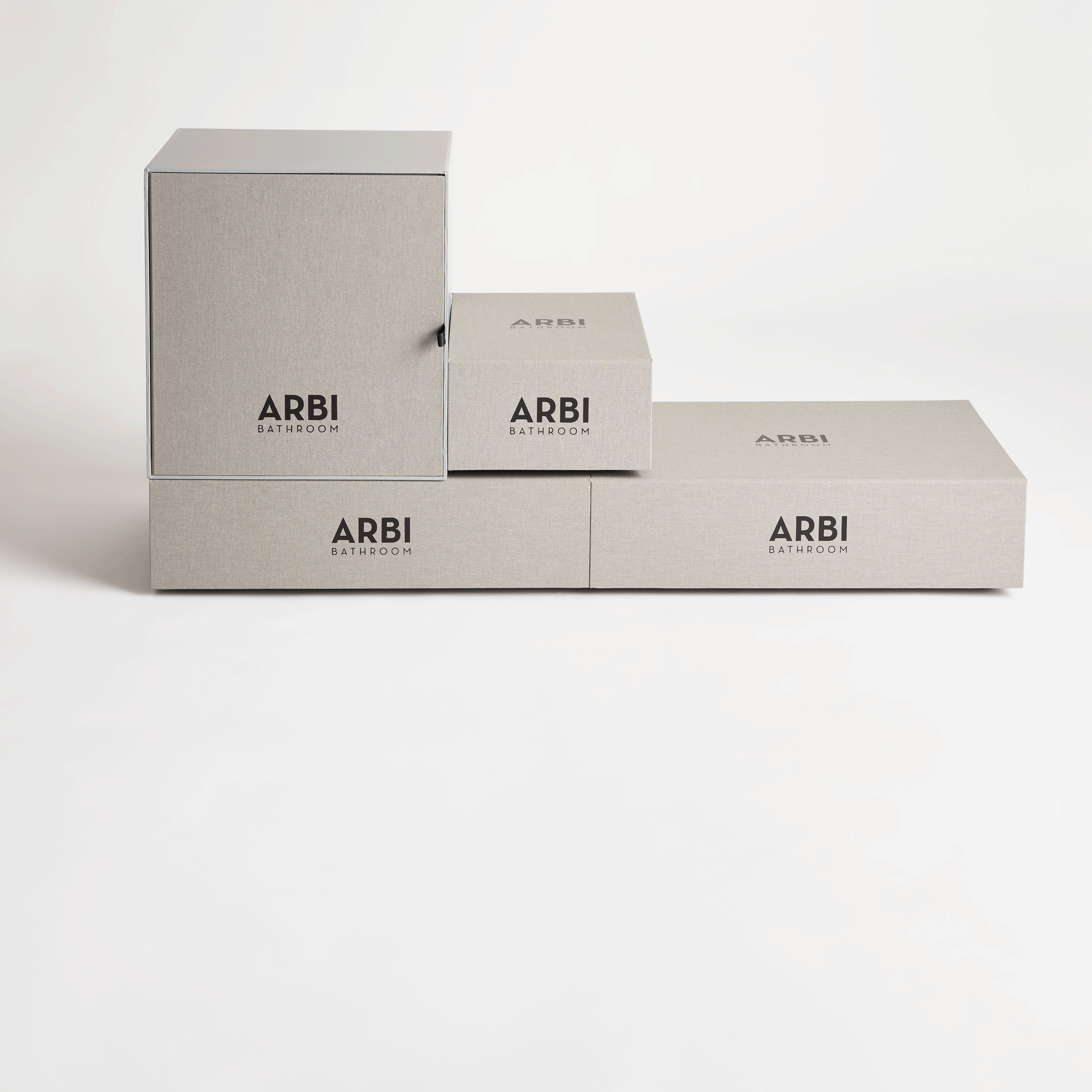 Thirty years of expertise, an accurate research that continues over time.
Arbi Arredobagno represents a point of reference in Made in Italy design for bathrooms. This family-run company combines quality, tradition and attention in its 30-year-old history, a union that is deeply reflected in its furniture collections.
In this context, the collaboration with Idea Campionari is inspired by the desire to find an all-round partner, capable of welcoming every facet of Arbi's design.
Experience that becomes research, innovation that draws on traditional craftsmanship to transform it.
Since 1987 Arbi Arredobagno has been making furniture with an exclusive Made in Italy design, which satisfies the tastes of the public without losing its own distinctive identity.
Each finished product is a unique piece, ready to inhabit the most versatile and aesthetically original bathroom projects.
Arbi is divided between a historical production site, expanded in 2017, and two showrooms, one in Milan and one in Moscow, key points for partnerships with international architects, planners and designers.
The company's philosophy devoted to continuous research allows it to constantly improve the collections in terms of quality, optimising processes in a balanced way and interfacing constructively with the network of Gruppo Atma, one of the largest Italian furniture clusters.
The aim was to create a sample book capable of encompassing the various elements and materials that form the bathroom collections.
The result exceeded expectations, thanks to the close cooperation between the people who followed the project both inside Arbi and in Idea Campionari, with the predisposition to dialogue, the ability to face challenges and the trust that characterised each phase.
Processing covered wood, glass, ceramics, stoneware and much more in a range of rigid samples with a varied and elegant structure, capable of highlighting the quality of the raw materials together with Arbi's extensive production capacity.
Swatches, unique samples and all the main elements of the various collections have been enclosed in a sample set made up of boxes and cases, finished with a grey fabric that is pleasant to the touch, creating the right contrast with the logo and the internal finish, in a characteristic black colour.
An important and truly complete sample set, to give the right dimension to Arbi's cutting-edge expertise.