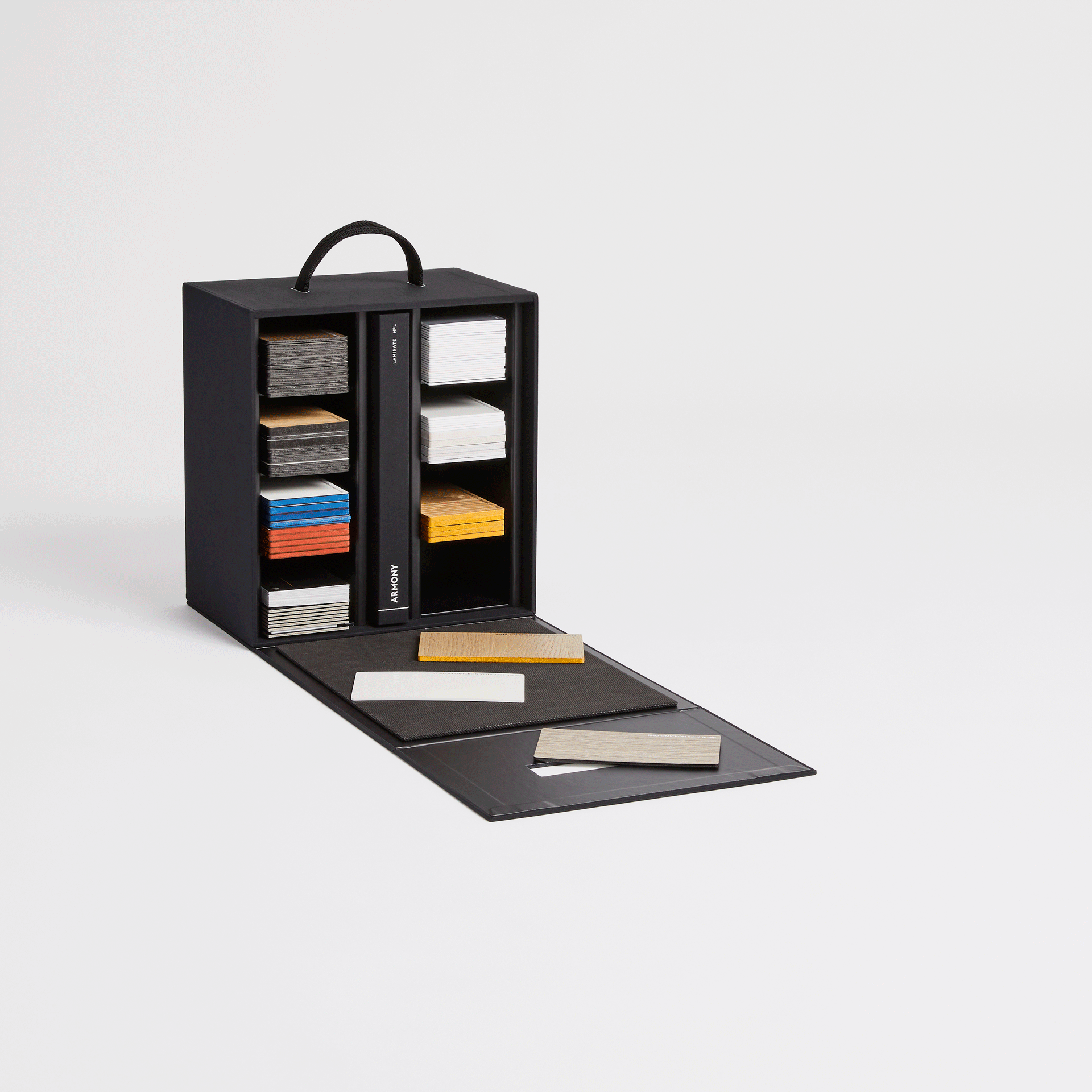 Craft skills as an expression of imagination, in an attention to detail of bespoke quality.
Armony Cucine is an established and outstanding company, specialised in kitchen design and a major player in the field for over 40 years.
The company is committed to continuous growth, a dynamic entrepreneurial management with a youthful vocation, which puts decades of experience into practice by combining it with ongoing new projects, as well as materials from a transparent supply chain.
The collaboration born with Idea Campionari responds to Armony's identity, putting the creative capacity for samples and for all paper products first.
A symphony of elements, with a territorial tradition and an attentive professionalism.
Armony's journey began in 1976, thanks to a spark of enthusiasm ignited by the culture of quality furniture typical of Treviso's area. From the north-eastern district, the brand quickly established itself as a furniture trademark made to design emotions and became a standard setter, particularly for the Made in Italy kitchen sector.
Durability over time, both in terms of quality and aesthetics, is the interpretative key that allows Armony products to intercept contemporary lifestyles, with maximum comfort, dynamism and freedom of movement.
The core of the company's production, shared between the towns of Caneva (Pordenone) and Mansuè (Treviso), runs through experienced hands, which skilfully imagine and shape spaces with the support of high-tech machines.
Armony's expertise gives life to intrinsically elegant kitchens, based on materials that are pleasing to the touch, to the eye and to the environment, thanks to circular manufacturing processes.
Idea Campionari's know-how is in tune with Armony's dynamic and refined motion, thanks to a sample book with a dual nature.
The project has been studied in cooperation between the company and our collaborators, in order to create both a complete collection and a more manageable interpretation of it.
The different finishings processed by Armony can be found in many colourful rigid samples, which range from lacquered materials to woods, up to melamines and glasses: a neat and tidy collection of materials typical of the company's kitchen proposal.
The brightly coloured selection, containing the most representative Collections shades, is enclosed in a black external package, refined and essential, on which the elegant Armony logo stands out.
In addition to this complete sample book, Idea Campionari has imagined, together with the company, a more compact and light version, a display case to be carried along.
A solution that well represents Armony cucine's dynamic and generative approach, projected to imagine new design horizons.