A playful dynamism, smooth in form and substance.
Cappellini means contemporary, experimental design for home furnishing, with flexible and colourful creativity.
The company, surrounded by the Brianza furniture scene since 1946, explores everyday living environments with an almost artistic impulse, creating elements that have become so iconic as to appear both in home and contract spaces, and in major global art museums—such as MoMA, the Victoria&Albert Museum and the Pompidou Centre.
Idea Campionari adds its own contribution to this prestigious setting, emphasising stylistic care and providing a service that embraces Cappellini's needs in every way.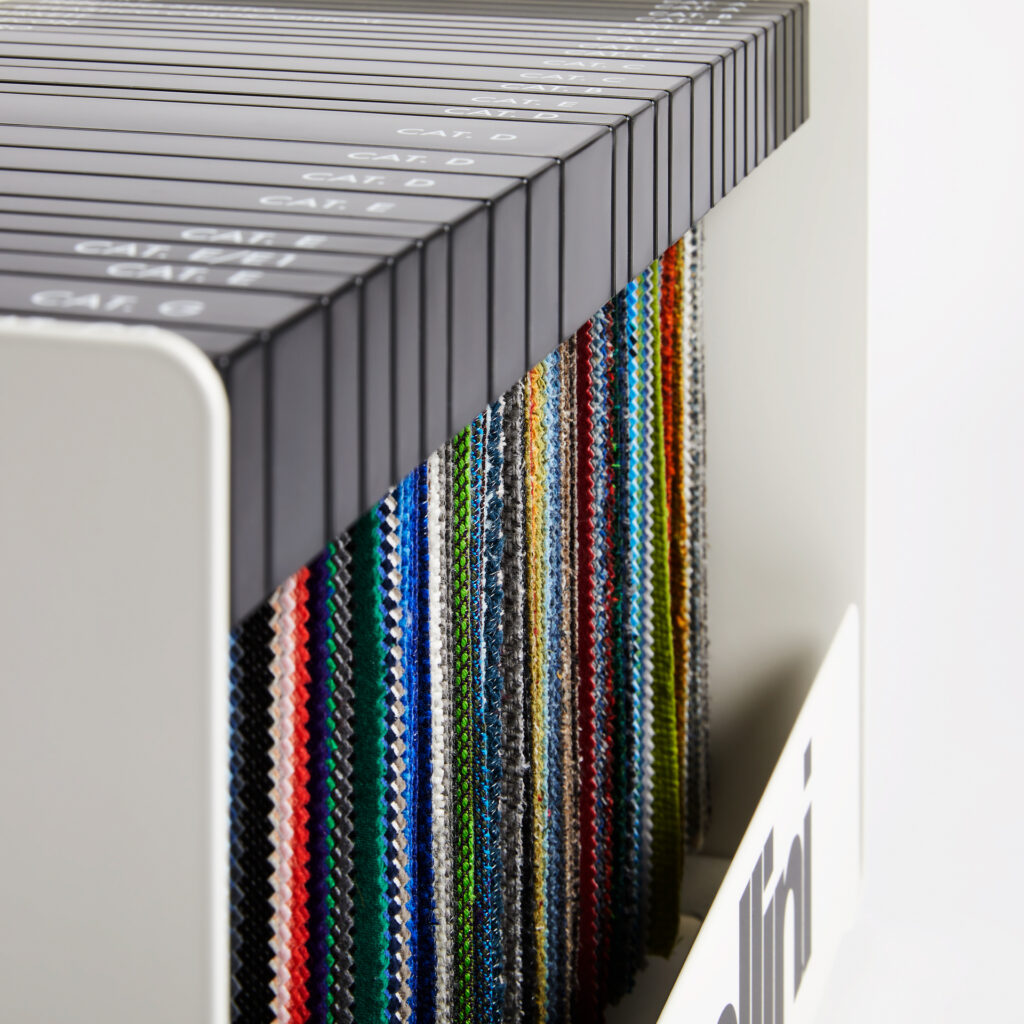 Cappellini draws part of its creative genius from the territorial know-how of Brianza area, where over the decades it has managed to cultivate tradition and innovation, thus projecting itself on the international scene.
Cappellini's design defines flexible, soft and elegant solutions, which embrace and blend furniture modularity with technology, the skills nourished by experience and the vanguard of continuous progress.
In this sense, the company was keen to believe and invest in the talent of young designers, letting the expertise of Italian furniture blend with some of the most imaginative and inspired ideas.A challenge, led by Giulio Cappellini himself, which ensured the company not only to strengthen its prestige, but also to become a pioneer of change.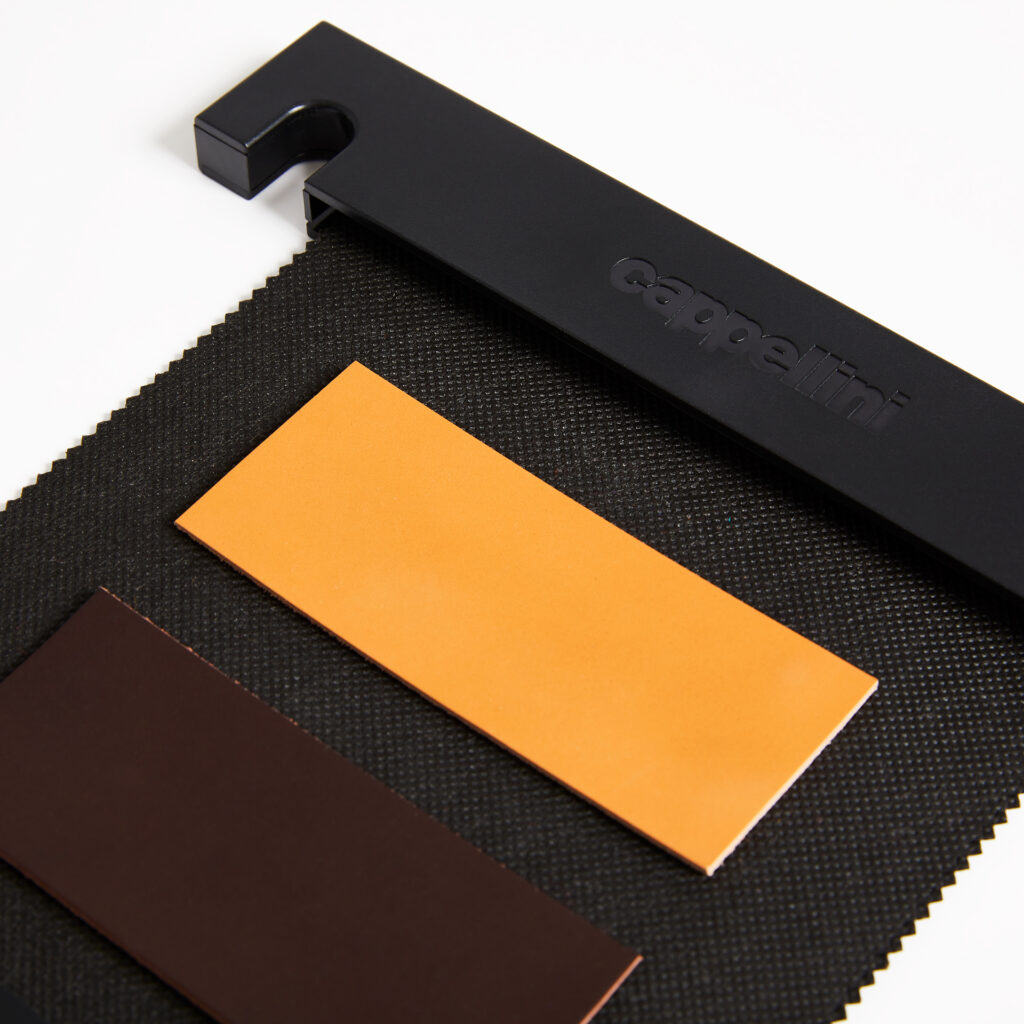 The emblematic uniqueness of Cappellini finds expression in the multicoloured softness of the sample book, selected and developed together with Idea Campionari.
Designing the most appropriate formulation for such a versatile reality is a bet on which we wanted to focus all of our know-how, following step by step the relationship with the company and the attention to practical details. At first glance, Cappellini's material sampler strikes for its aesthetic impact, collecting soft and finished swatches to present the variety of fabrics and a palette capable of satisfying the most original inspirations.
In addition to flexible swatches and materials, the finishes range from wooden samples to rigid pieces, with particular emphasis on fine, matt and glossy lacquer work.An elegance visible in minimal textures, shining through in an orderly and yet creative way, for a sample book with a nearly artistic taste.