The versatility of classic and innovative materials, combined with an increasingly fluid concept of space. These are the pivotal points for the samples imagined together with Pianca, a company dedicated to the creation of furnishing systems and components designed for residential and contract use.
Interior design as represented by Pianca's products aims at personalization, a tailor-made development capable of embracing sustainability: this approach meets Idea Campionari's values, with a shared passion for identity and territory.The resulting complete sample book is the synthesis between these elements, in the name of a black elegance, immediate and emotional, encompassing distinctive materials and colours.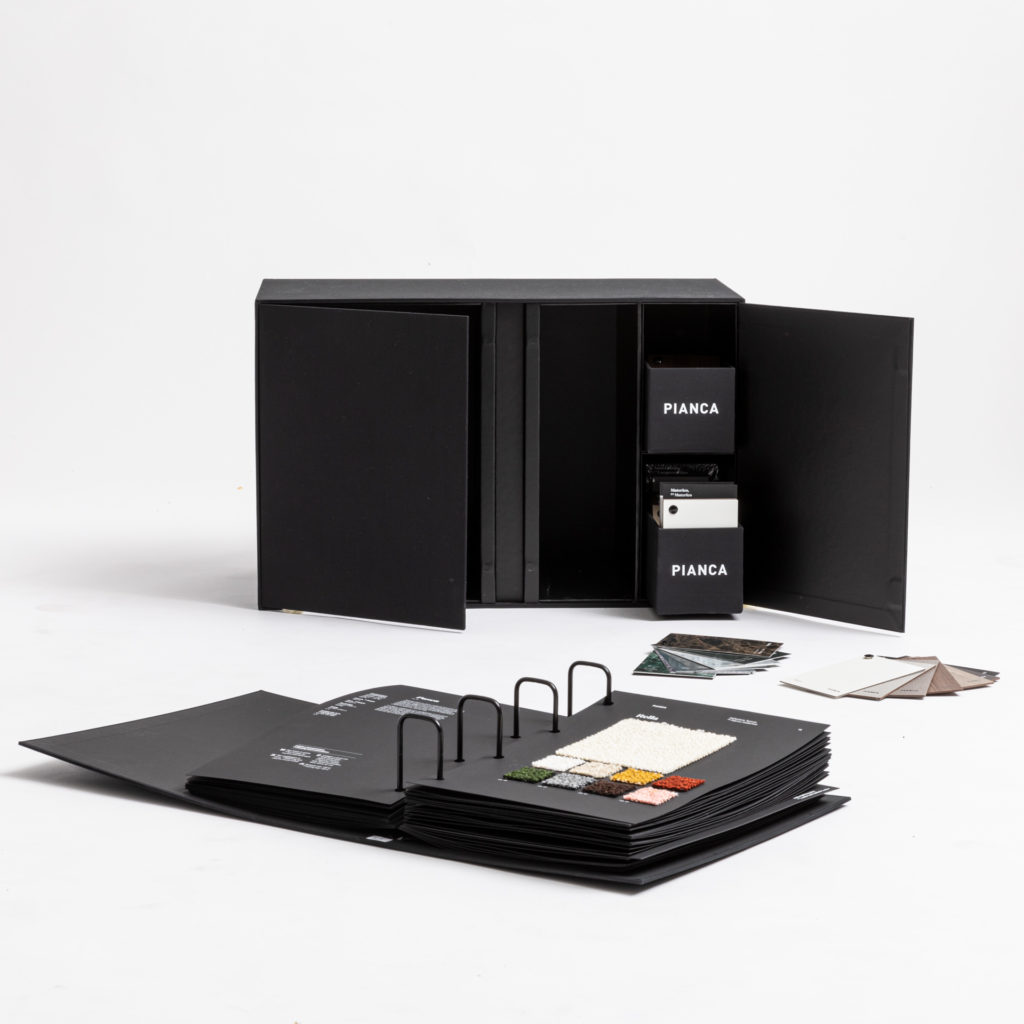 Pianca's evolution over the last ten years, between local and international context, has called for a 360° review of the company's presentation.
In fact, communicative actions aim to balance materials technologies and customized items, providing an image that is up to the major achievements, thus embracing flexible lifestyles, environmental needs and places to inhabit.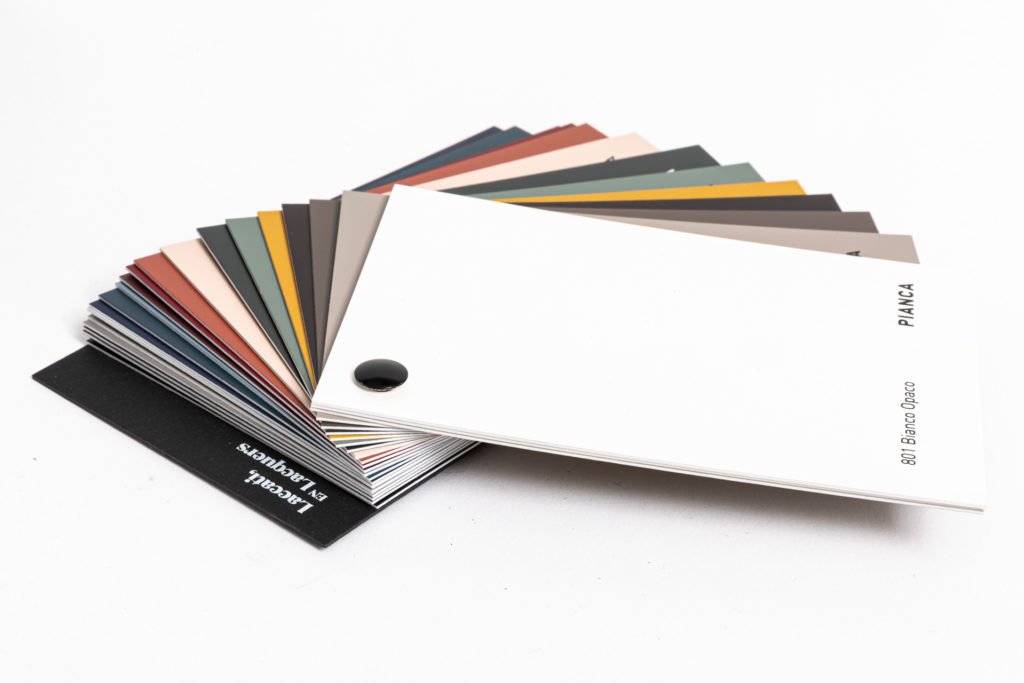 The sample book produced by Idea Campionari for this company employs different processes, coherently combined in a single black box.
Paper processing prevails, both in the design behind the scenes and at a first glance, allowing to enclose swatches and files in the best possible way.Inside, fabric binders screen-printed according to Pianca price list coding, together with cards with material applications.
Internally, we can find textile binders silk-screened according to Pianca's catalogue codes, along with cards with material applications.  Further processing has focused on multi-material cutting, creating wooden and lacquered samples, embedded cutting and application of rigid materials such as wood, glass, as well as the above mentioned fabrics. Rigid samples are partially collected in bundles, partially inserted in cardboard boxes and integrated in binders with filing units.