A continuous integration, searching for junctions and compositions.
Sangiacomo's story is about a company that has been able to understand the passing of decades with success and creativity.
The original solutions for home and contract interiors have projected this furniture manufacturer from Pordenone's area into a much wider panorama, venturing with quality, technology and a distinct humanity into its international context.
A cooperation that is also relevant for Idea Campionari, from the very beginning, combining the willingness to design and the discovery of the hidden potential of materials.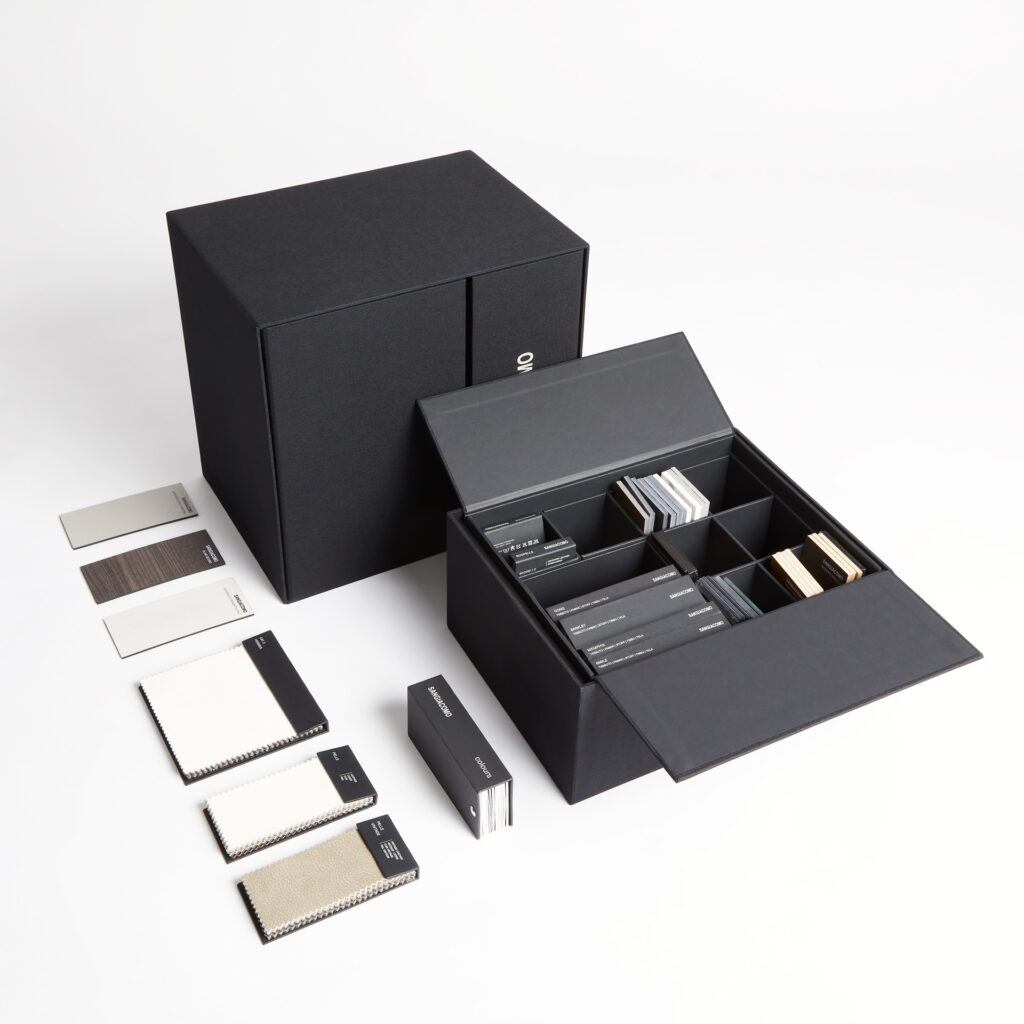 The attention to raw materials and product design, in Sangiacomo, goes hand in hand with a careful market, taste and functionality analysis, in order to learn about society and lifestyles at all times.
From this constant pursuit of feedback and determination to look towards the future stems the innovative drive, the irreplaceable commitment to improve skills and machinery, as well as the focus on the impact on the environment and local communities.
The link with other local businesses, such as Idea Campionari itself, is the piece that completes the mosaic of services and production of Sangiacomo, and is reflected in the company's furnishing proposal, in terms of substance and personalised elements.
The tailor-made sampler must therefore take into account similar premises, in order to consistently represent the different variations in the catalogue and leave room for much more.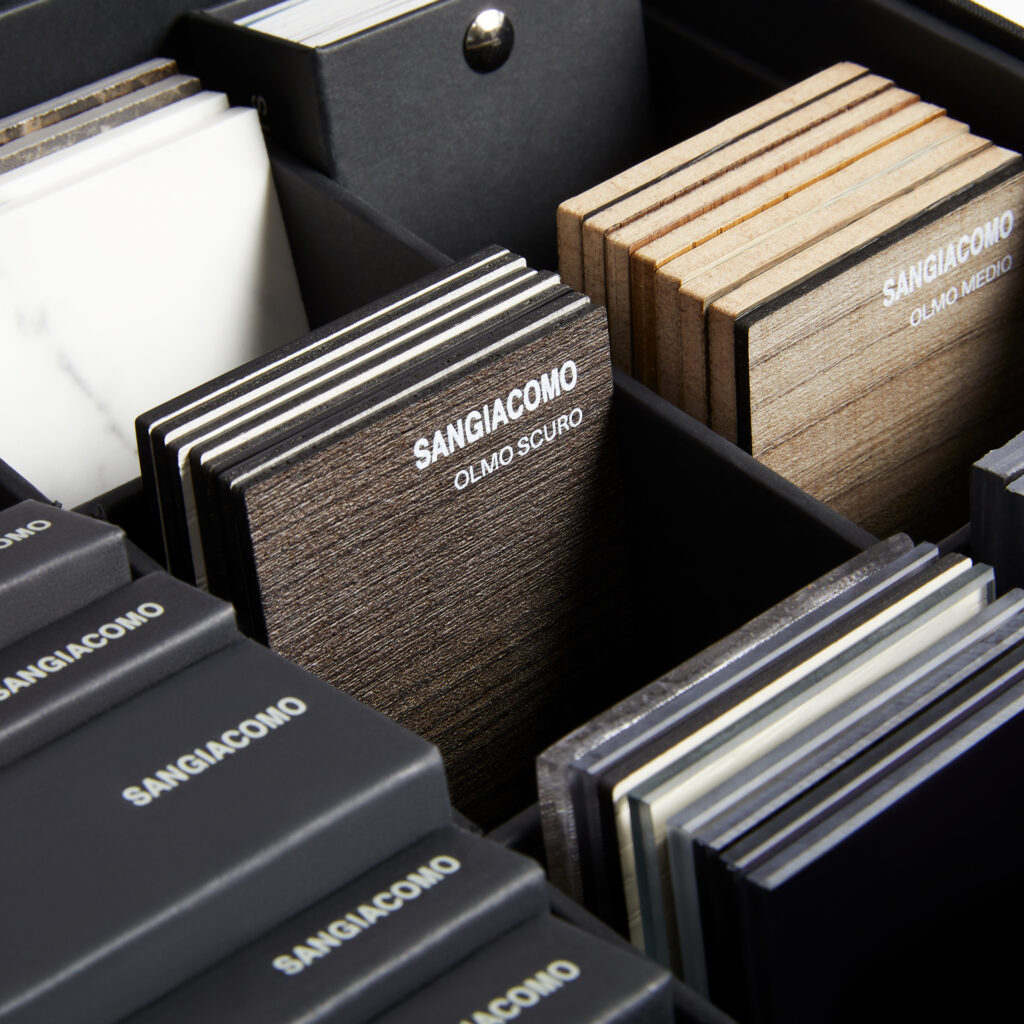 A Sample Collection that seeks the completeness and inclusion of all furniture styles: this is the essential and regenerative soul of the sampler created with Sangiacomo.
Since the initial design, the multi-handed effort has stimulated the company's and Idea Campionari's know-how, in a cooperation between ideas and professionalism on equal terms. The set of samples is organized according to the most relevant elements of the industry, in a path that starts with matter.
Lacquers, woods, glass and melamines are processed following combined processes, from panel cutting to lacquering and silkscreen printed coding. In addition to hard materials, more or less conventional, we can find fabric and leather swatches, with the softness of upholstery typical of the furnishing universe.
A union of skills, mutual experience and attention to detail, which encompasses from the first design steps to the final packaging, crossing the sensibility of Sangiacomo with a focus on design trends.